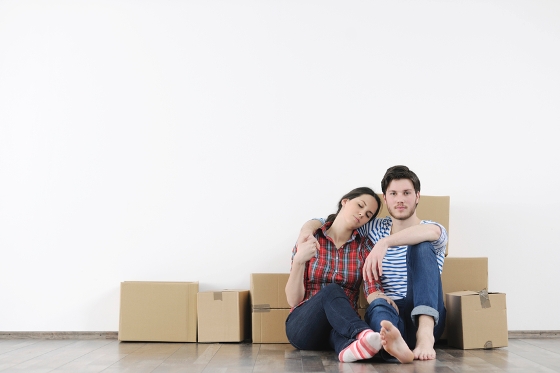 When you find that someone that fits into your life perfectly, it's natural to think about moving in together. If you have been lucky enough to find that one person - you already know that you want to do anything to make them happy. And because of how important that person is, you may want to look for a UBC home for sale so you could start a life of togetherness in one of Vancouver's best neighborhoods.
If you have recently proposed to your partner, the most common question that is asked next is: where do you plan on staying? For some people, this is something they plan to answer in several years' time. But if you are like one of the few couples, you may already be considering buying your own property while you're still engaged.
While buying a home may sound like a good investment, it is always good to make a careful analysis on how ready you are for this purchase. The best thing to do is to know important details before you take this huge step. Here are a few important steps to consider before buying your own home while you are still engaged:
Your Current Financial Situation
Buying a home is no joke. As a matter of fact, it may just be one of the most expensive items you'll ever have to buy in your life. This is why you have to decide how ready you are to purchase a home. You may opt to get a mortgage, depending on your decision on whom the mortgage will be named after. It is important, however, that you provide your necessary information:
Your annual income
Your credit score
Your total debt
There are some things you need to understand about having a high credit score and how you will be able to get the help you need in buying a new home. Make sure you speak with a UBC real estate agent for more clarification on this topic.
Ways of Holding the Title
Another issue you will need to know of is how the title will be named. Since there is a different rule about holding titles for married couples, you will need to know how you will own the property while you are still engaged. At the same time, there are certain number of procedures that need to be followed so that the property can be identified as a joint property. For this reason, you need to carefully assess how you want the title to be named while you're still engaged.
Other Possible Problems
Finally, there are plenty of potential problems that might occur while you're still engaged with each other. It is sad to admit that there have been plenty of broken engagements. For this reason, you have to speak with an attorney and discuss possible legal pitfalls if ever the relationship will break apart. The attorney will explain to you how you can divide the property that you both have invested in.
Always make a wise decision whenever you're looking for UBC real estate. Through this, you'll be able to analyze how capable you are of purchasing the new home. Give me a call today so I can help you with your investments!