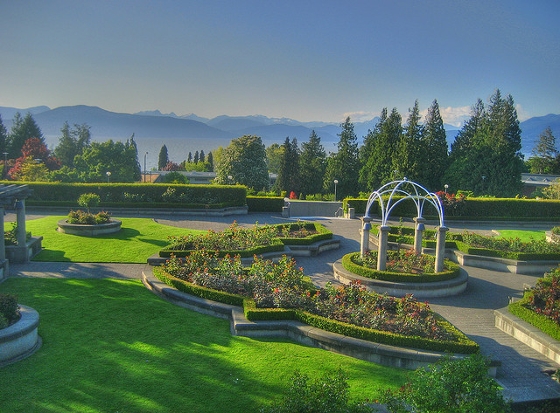 It's June, and the weather outside is heating up. Winter jackets are being stored away, shorts are being brought out, and kids and adults alike are ready to get outdoors. You may be wondering what there is to do in the UBC area in the summer months, especially if you just bought your UBC real estate. If that is your worry, here are a few fun activities that are guaranteed to be a good time for people of all ages.

UBC Botanical Garden and Centre for Plant Research
The botanical garden at UBC is a great summer activity because it's all outdoors, and it's just down the street from your home. If you have kids, you can take them on the Greenheart Canopy Walkway to explore the tops of the trees. Or, if you're going with a group of adults you can spend the day leisurely strolling through the gardens and learning about a wide variety of plants along the way. The UBC Botanical Garden is the perfect way to spend a warm, sunny communing with nature.

Locarno Beach
If you love spending summer days on the beach, Locarno Beach is for you. It's a designated quiet beach, which means there is no amplified sound allowed, so you can relax with a book without being interrupted by booming music from a stereo system. There's concession stands for the kids, volleyball courts, and lifeguards on duty to ensure your safety. This is a great place to spend a lazy Saturday or Sunday.

Greater Vancouver Zoo
Getting to this zoo will require you driving a little ways from your UBC home, but it's worth it when you see the variety of animals on display at the Greater Vancouver Zoo. There's something for everyone here, from the Safari Mini Train that takes you around the perimeter of the zoo to the multitude of animal habitats. This is the perfect day trip for kids and adults.

Biking on a Greenway
If you're an avid cyclist, you'll love Vancouver's greenway system. These trails can be used for commuting to work, or for just a fun day activity. Vancouver's many trails will take you through the parks and the city streets. This is one of the best ways to get to know Vancouver. If you're just moving to the area, you can spend your summer getting to know UBC and the surrounding area by bicycle.

These are just a few of the many ways you can take advantage of the area around your new UBC real estate. If you have any concerns or if you have more questions about the area around UBC, feel free to contact us with any inquiries you may have.