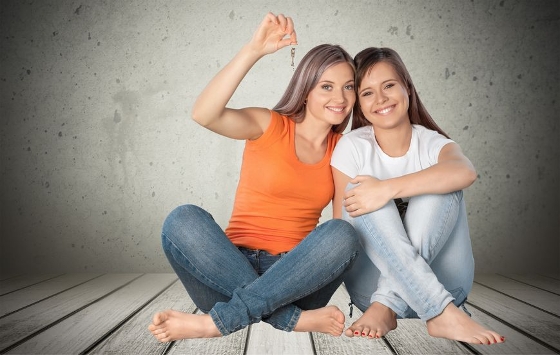 Living alone while you are working through college is easier said than done—finding a roommate might be the best choice for you. The University of British Columbia community is one of the most thriving areas in the Lower Mainland area, so finding a great person to share your new place at UBC homes is not as difficult as you might think. Of course, you have heard the horror stories of roommate arrangements gone wrong, and the last thing that you want to do is add your own personal experience to that list. Before you put yourself out there, read through these tips for finding a great roommate.
Take Your Time
Okay, so you need a place to call home—like, yesterday. You can't afford a place on your own, so you can't move in anywhere until you find a roommate. It is tempting to jump at the first person who says that they have a room available, or the first classmate that agrees to move in with you, but haste can lead straight to disaster.
Date Your Roommate
This might sound a little weird, but trust me—you want to really know the person that you'll be living with for the next year or so. Try to learn about your potential roommate, their likes and dislikes. Are they reclusive or do they like hanging out with a large group of friends? Do they enjoy junk food, or are they on an all vegan diet? Do they have any pets? These are all examples of very important questions that you should ask each other before moving in together. Try hanging out a few times, grab some coffee or go to the dog park.
Don't Ignore Red Flags
If the relationship just doesn't feel right, do not commit. You're not going to have time to deal with someone who won't pull their weight when it comes to taking care of the house, is full of drama or can't pay their share of the bills.
Be Upfront with Expectations
Lay your expectations out immediately. Are you a little OCD? Your potential roommate needs to know. You might give off some "red flags" of your own, and that is totally okay. You both want to mesh with one another. Also, talk with this person about finances. You both need to be sure that you can pay the bills as a team.
Run a Background Check
Alright, this might seem overly cautious, but you can never be too careful in the world that we live in. Don't feel ashamed if you feel the need to run a background check on your potential roommate for peace of mind.
Find Your UBC Home
UBC homes is located in a thriving community that fits the wants and needs for a variety of lifestyles. After you have found a great roommate, let me help you to find a great home. For more information, visit the buyers page or contact Sam Huang, your neighborhood UBC real estate specialist, today.